Latest From The Blog
You are invited to the following special event:
TRG Schools Color Run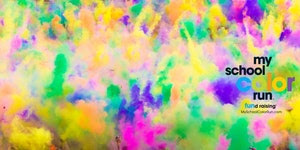 Event to be held at the following time, date, and location:
Saturday, November 11, 2017 from 9:00 AM to 2:00 PM (EST)



Belle Isle
Detroit, Michigan
View Map
Trillium Academy held their first ever College Decision Day ceremony on May 19, 2017 to celebrate the future goals of the senior class. All 27 of Trillium's graduating seniors have made the decision to attend college in the fall. We are so proud of our Class of 2017!
Trillium's College Decision Day event began with a taco bar lunch, photo booth, and gratitude station for the seniors. Lunch and activities were followed by a wonderful ceremony attended by parents, community members, all of Trillium's 9th -12th grade students, and even the Henry Ford College mascot, Hawkster!
During the ceremony, each student was called up to sign a certificate, shake hands with the representative from their chosen college, and pose for photos. All students received gifts from their colleges to show their pride for their new school in the fall. The ceremony was concluded with a raffle consisting of prizes donated by businesses in the community, including gift cards from Starbucks, salad for a year from Panera Bread, and two brand new laptop computers! The computers were paid for by three private donors and a grant funded by the College Football Playoff Association, Reach Higher, and Better Make Room.
The College Decision Day event supports Trillium Academy's "College Bound" philosophy, and will show our K-12 students that by choosing to continue their education after high school, they can build a better future full of exciting possibilities!
Educators have focused on helping students through transitions for years now. You know what I mean, don't you? Transitions like…
    From elementary school to middle school…
    From middle school to high school…
    From high school to college…
    From college to career (or in some cases,
    back to their parent's basement).
Far too often, we've focused on predictors such as Grade Point Average or SAT scores. We figure if a kid is smart—they'll stay in school and continue to be engaged in class. It made sense to us.
Today we're realizing those are not the most significant categories to measure. 
Click here to read the full article: What are the five greatest predictors of student success?
Children's interest and engagement in school influences their prospects of educational and occupational success 20 years later, over and above their academic attainment and socioeconomic background, researchers have found.
The more children felt connected to their school community and felt engaged, rather than bored, the greater their likelihood of achieving a higher educational qualification and going on to a professional or managerial career. Click here to read the full article: http://theconversation.com/school-engagement-predicts-success-later-in-life-15157